Carburizing + Marquench
It's a combined treatment to apply marquench treatment for carbonization hardening (cooling).
In addition to inhibiting the amount of heat treatment strain which is a feature of marquench and the irregularities, the softened layer on the outermost surface that formed through carbonization by salt cooling decreases.
Decreasing layer surface abnormal
There's no steam film stage that can be seen in the hardening process with salt, it can reduce about 3 -5 μm of the surface abnormal layer compared to oil hardening.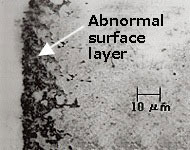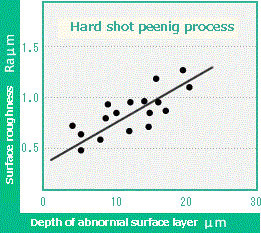 Equipment
The factroy is able to do

Tokai Factory
138 Kasuga, Takaoka-Shinmachi,
Toyota-shi, Aichi-ken, 473-0921, Japan
Tel. +81-(0)565-52-3631
Fax. +81-(0)565-53-4611